Custom Development
Looking for something that you can't find? We often develop custom solutions for our customers. It could be a special feature or function for one of our existing software products; or customized workflow for our LIMS software; or some form of integration with another application; or something new. We also offer the custom solutions and services listed below.
Fab Automation
Quartz Imaging Corporation has extensive experience in designing, building and deploying systems that help semiconductor manufacturing facilities:
Reduce cycle time
Reduce manpower requirements
Increase equipment utilization and efficiency
Require fewer people in the cleanroom
With Quartz Fab Automation Systems you can monitor and control multiple tool clusters from a location outside of the cleanroom, reducing the need to enter the cleanroom.
These systems provide a rapid return on investment (ROI) — in months rather than years.
We created the CDRECS system in conjunction with Hitachi to operate with their CD-SEMs and welcome the opportunity to design a system to work with whatever tools you are using in your facility.
IT Consultation
To be successful, your custom application must be deployed on a stable hardware and software platform. You must also have sound back-up and disaster recovery plans. We can, either independently or in consultation with your IT department, help you to plan and implement these systems.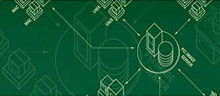 Hardware Design and Development
Quartz Imaging has extensive experience in the development and construction of specialized hardware for data acquisition, pulse processing and instrument remote control. If your application calls for specialized hardware, we are well prepared to undertake this development.
Automated Inspection Systems
For applications that call for repeated measurement and pattern recognition tasks, we can develop systems for you to automate the process. We can automate instrument stage movements and perform automated data acquisition, pattern matching and measurements, with the results stored in our PCI Enterprise Database.
Special Metrology Functions
Your application may require specialized image processing and metrology functions. We can develop custom software for you in order to automate these tasks.
Regulated Industries
If your industry operates in a regulated environment, we can develop systems to help you comply. For example, we have developed software for image storage in the pharmaceutical industry to aid in compliance with the FDA's 21 CFR Part 11 regulations.